Careers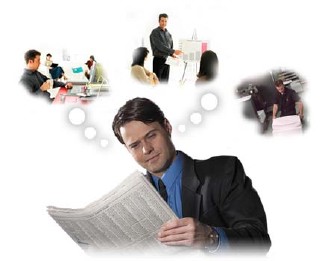 Careers – Work Here
Work should be challenging, rewarding, and fun. That's what we believe anyway. If you agree, we'd love to have you join our team. We're always on the lookout for talented, creative, and motivated people who are interested in helping customers and building a successful brand.
Our coworkers are bright, personable, optimistic, creative, and detail oriented. We provide a pleasant, supportive atmosphere and corporate culture that encourages each coworker to develop their individual potential to the fullest. We continually seek out those with extraordinary skills, attitudes, and work ethic.
We also boast a high retention rate among our coworkers.
Here are a few reasons why:
We have a proven track record of success including Print Excellence Awards, Premier Print Awards, and MAME Awards.
Ongoing training and learning opportunities.
Member of the Printing Industry of America and the National Association of Printing Leadership.
Competitive compensation programs.
Excellent benefits.
A friendly, supportive working atmosphere among coworkers.
Open minded management that is always looking for ideas and ways to do things better through regular departmental meetings.
Our product is an essential element to the success of almost every business.
An industry that is expanding and on the cutting edge of technology.
Regardless of an applicants qualifications, we always look for a positive attitude, pride in your work and a passion for customer service.
If you are interested in a career opportunity that is fast paced, emotionally satisfying, fun, and deeply rewarding, please stop in to complete an application or email a resume to info@printingartspress.com.
Current Openings
Thank you for expressing interest in a career with us. We are always accepting applications, and especially appreciate those with previous experience:
Current Opening for Prepress Graphic Designer PART TIME

https://www.indeedjobs.com/printing-arts-press/
Customer Service Rep
Prepress Graphic Designer
Printing Press Operators
Bindery and Mailing Operators
Drug Free Workplace
Knox County Safety Council Member and a 100% Safety Award winner
An Equal Opportunity Employer
Printing Arts Press is dedicated to the achievement of equality of opportunity for all of its associates and applicants for employment. This broadly interpreted policy not only prohibits discrimination on the basis of race, color, religion, sex, sexual orientation, gender identity, age, national origin, disability, veteran status or any protected category under state, local or federal law, but also ensures that qualified individuals will be given the opportunity to join Printing Arts Press and progress within the Company in accordance with their own abilities.