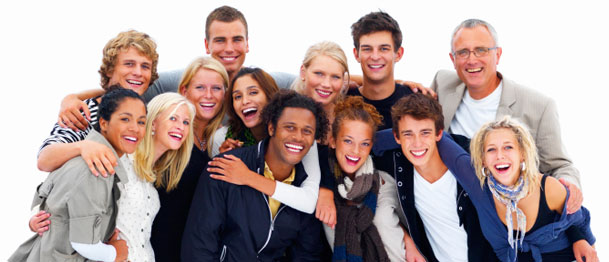 Our Amazing Team
Some of the nicest people you'll ever meet.
Although we're proud of our products, services, and technology, nothing matches the pride we have in our staff. You see, we learned long ago that we're really in the business of building relationships. For that reason, we put a premium on hiring only the most qualified individuals to serve on our team.
In our latest Customer Service survey, done through the National Association of Printing Leadership, we achieved the highest rating available.
In fact, members of our staff have degrees in the graphic arts field from colleges and universities to vocational schools. Just to name a few....
Bowling Green State University
Central Ohio Technical College
Columbus College of Art and Design
C-TEC Career and Technology Center
Ohio State University
Rochester Institute of Technology
Every person on our staff is committed to providing excellent customer service and producing high quality products and services. Through ongoing training we will continue to evolve as a diversely skilled, fast moving team of professionals ready to learn from each other and meet whatever challenges our clients may face.
Together, we have achieved many awards:
MAME Award
Print Excellence Award
Premier Print Award
Web2Print Award
Printing Arts Press powered by PROforma 740-397-6106 Call us anytime. It's a local call.
Somebody nice will always answer.